Congratulations, you found the pre-release website of Jazda!
Jazda is still not finalized, therefore most information on this site is a equivalent to a roadmap.
Buy Jazda
Jazda is still in an early prototype stage. It means the software is still far from ready, and it needs a lot of tinkering to be useful. Nevertheless, if you want to help out and get a prototype kit, get in touch with us via the community page, or write an email to fosico [dot] dcz [at] porcupinefactory [dot] org (replace the punctuation!).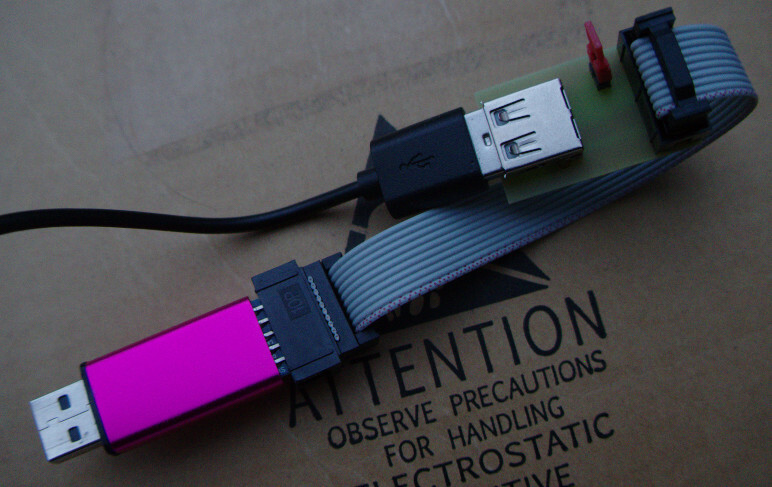 The flashing component of the prototype kit.
Other hardware
You may have luck porting Jazda to some other hardware. Caution, that road means you're more on your own than usual. Check out hardware supported by Tock OS.
Donations
You know what hardware is? It's expensive.
It's not possible for me to build Jazda on top of custom hardware suitable for a bike computer (e.g. with a builtin mount, and with a dynamo connector). That would cost at least 150000 EUR up front. We can't think about it until we sell at least 3000 units.
Therefore, Jazda will put all the profits from sales back into buying the more units. Once we can afford a custom design, we'll pull the trigger.
You can help us reach that goal earlier if you donate (send us an email)!
Current status: 2 sold, setting aside 141 EUR out of over 9000 EUR.